Greetings readers!
I was nominated by two amazing bookish people for this oh-so fabulous bookish award! Thank you Mandy @ Book Princess Reviews, I think you're amazing! I love every one of your posts. People, do yourself a favour and check out her blog! Then there is Nadwa @ Painfully Fictional. I have just recently been acquainted with her, but from the little time I have known her she is amazing and you should all go pay her a visit as well!
Thank you again both of you! I don't know what makes me unique, but thank you for allowing me to celebrate it!
Rules
Share the link of the blogger who has shown love to you by nominating you.
Answer the questions.
In the spirit of sharing love and solidarity with our blogging family, nominate 8-13 people for the same award.
Ask them three questions.
Mandy's Questions
1.) What was the last song that made you want to dance? And did you actually dance or is dancing a D: face thing?
Chantaje – Shakira ft Maluma & Rabiosa – Shakira (An old song, I know…but I've been listening to it again)
😳 😳 😳 😳 😳 😳 😳 😳 😳
I am no dancer. I cannot dance like Shakira. My hips don't lie when they say they cannot move. I try to dance, but I guess I do a lot more face dancing!
A lot of this…
None of this…
2.) Do you believe in one true love (the Disney Princesses would be so proud of you if you did)?
I like to think so. I like to think that there is one person out there I am destined to be with for the rest of my life. It is kind of scary to think about it. I mean one person out of billions? Will I find them? Will I know? Will I accidentally think someone else is the one..when they are actually not?
But I guess that's the point of the one true love. You will find them and you will just know!
3.) What is your go-to snack food? And do you ever eat it while you're reading?
CHIPS!
I cannot eat chips while I read. I am a messy eater and I KNOW I will get crumbs between the pages or oil stains on them!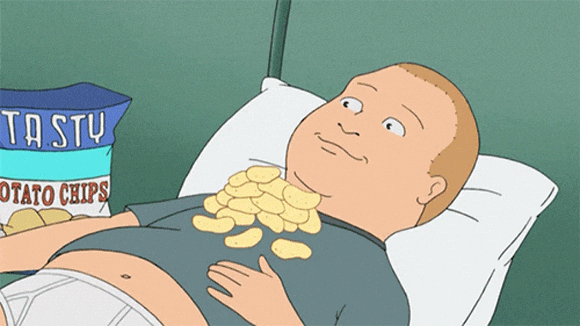 Nadwa's Questions
1.) What's a book or a series you'd want everyone to read?
This is a list! But I'll go with my current recommendation that I throw at everybody.
The Lunar Chronicles by Marissa Meyer. The perfect sci-fi adventure with a classic fairy tale twist! Or vice versa!
2.)Do you have a reading-related pet peeve?
Doggy-eared pages hurt my soul! Also, changing covers mid-series. I recently jut got the hardcover of Rebel of the Sands…but the US/Canada covers changed for the rest of the series…so I'll have mismatching books which again, hurts my soul.
*via Goodreads*
3.) What's a popular book you hate?
*Dramatic pause. Deep breathe. Sinister smile*
QUEEN OF SHADOWS by Sarah J. Maas
*Ugh..gross*
Honestly, I really liked the first three books in this series. I really enjoyed Celaena's character. She was sassy, strong and within her depths had a sense of morality and humility. Then this book rolled around and just..blah! Everyone took a 360 and Maas threw out everything I cherished about this series through the window. And for those of you who think I am just upset that Chaolaena is not a thing anymore…please, that is just one reason. There is also, the cringe-worthy Rowan character, who should have been her close friend not mate. Then there is Aelin's new self-righteousness (yup…humility is gone), there is also the fact that every single character has to lhave romantic feelings towards her. BLAH. The fact that Rowaelin took up 50% of this book. Also, the fact that Chaol is painted as a bad guy for speaking his mind and not having any supernatural powers. The only reason I continue this series is for the side characters. I love Manon and cannot wait to see where she takes me. I love Chaol and Dorian and I want to see them reunited as brothers.
End of rant. Don't hate me. Just remember how much Rowaelin I have to deal with in Empire of Storms 😷 😷 😷 😷 😷 😷
Nominees
*You don't have to do it again*
My Questions
What was the last book you bought? Have you read it yet?
Do you wait until the entire series is out to read it or do you just read them as they come?
Do you own a well-loved book? (One with a lot of damage to it?)
---
Thank you once again for nominating me Nadwa and Mandy! I really appreciate it and I hope my nominees enjoy answering my questions!
~ Rendz