Greetings readers!
I got one of the books down on my TBR for March! But this is a book a started in February so it doesn't really count…but I'll make it count!
Anyways, I was contacted by Scott Burn to review his latest novel The Enemy Within. An interesting sci-fi story that will get you thinking!
The Enemy Within by Scott Burn
Seventeen-year-old Max has always felt like an outsider. When the agonizing apocalyptic visions begin, he decides suicide is his only escape. He soon finds himself in an institution under the guidance of a therapist who sees something exceptional in him. Just as he begins to leave the hallucinations behind, Max discovers the visions weren't just in his head.

There are three others who have shared those same thoughts and they've been searching for Max. Like him, they are something more than human. Each of them possesses certain abilities, which they're going to need when a covert military group begins hunting them down.

As the danger escalates, Max doesn't know which side to trust. But in the end, his choice will decide the fate of both species.
More about Scott Burn:
I'm a former lawyer turned writer. I currently have several sci-fi and action-adventure screenplays in development at various studios, including Gold Circle, Summit/Lionsgate Entertainment, and MGM/Splendid Entertainment. My comic book series AGON was published by Zenescope Entertainment. THE ENEMY WITHIN is geared toward mature YA and New Adults. The novel is available on Amazon, Barnes & Noble, and Kobo, both as paperback and ebook.
Web: www.scottburn.xyz
Twitter: @burnaisesauz
Goodreads: Scott Burn
Amazon
*I was given a free copy in exchange for an honest review*
Scott Burn did a great job of bringing his alien species to life in the image of four teens. This novel had great perspectives and an intriguing story twist that I think many sci-fi fans will enjoy.
What I liked
Characters: I liked Max as the protagonist. I believe his backstory and morals kept him in line on his journey as the hero. He had many hard decisions to make, many of them dealt with life and death. However, he was not my favourite character. My favourite characters actually existed only in the side of the story line. First is Noah, he was charismatic and funny but definitely had his problems with addiction. But I enjoyed reading about his character and seeing his views on the situation the characters are in. Then there is Kitamura who was having constant battles with morality and duty. His banter with Colonel Jasper was one of my favourite aspects of the novel. Other characters didn't stand out as much. I never really liked Jamie or Vincent for that matter, *with good reason that I cannot disclose 😁*.
The Aliens: This book doesn't have alien life like how it is depicted in movies. Instead the alien life existed within the four teens with different kinds of super powers. Mind control, super strength, teleportation and shape shifting in a way. I thought that the whole aspect of using the different components of the body (i.e. neurons and molecules) to explain their powers was cool and better to understand visually. I would have to say my favourite power belonged to Max, it sounded so interesting and very useful!
The Perspective: This story is told in third person and switched from multiple points of views, sometimes within the same chapter. I know that doesn't work for some, but for me it did. It kept the story moving forward instead of staying within the same mindset for too long. I especially liked how I got to see the thoughts from the two different sides of the battle. The humans vs. the aliens. Neither one was all good nor all bad. They each had their flaws and I got to see how those come into play when the groups come into contact.
It makes you think: This story is about Max and his journey to find a place for himself because he feels as though he belongs nowhere. However, like every story we read it also comes with other messages, like how humans react to something different or foreign. The answer is badly. We are not friendly race. If something looks threatening we attack, it's simply our nature to do so. It's not something great but something we do to protect ourselves, but does that make it right? This novel brings up those questions. It also deals with the choice of saving many at the cost of some. I like books that make me think, this is one of them.
The ending: I thought I was not going to like it. It just ended so abruptly. I flipped the page and realized that was the end and I was just like "Um excuse me I need more information". But the more I think about it, the more I realize it is a great ending to the story. It left behind mystery, but also satisfaction knowing that Max would find his place. His home.
What I disliked
This weird love-triangle… that is not a triangle…but it is: You should know that I detest the triangle in every aspect…unless I am on the winning side :). Reading this and seeing the trope build up between Max, Jamie and Vincent was unnecessary and cringe-worthy. There was no need for it. I would have preferred if romance had not been a factor in the story at all and more focused on the main story. It is not a huge factor but it was unnecessary either way. Not to mention that it is a big part of Jamie's role in the story, who otherwise did nothing. She just really irked me.
The rather boring middle: The beginning and the end were great. I thought the parts set in the Mental Asylum were interesting and kept me engrossed. I wished more time had been spent there. The ending had great aspects of suspense and action. However, the middle was just so boring and it felt like the story was going nowhere. It mainly consisted of the four teens running away, then they almost get caught and then proceed to runaway away some more. Between those scenes there was indeed important information given away, but it just wasn't entertaining enough.
Mellow villain death: It's not that I was blood thirsty and wanted the antagonist to die a horrible, torturous death. It's just that he died and that's it. How he died was pretty cool but I think it lacked some drama.
Backstory shortage: Most of the teens backstory is told within a few sentences in one scene. I wanted to know more and more about them and their relationship to the Eye. The Eye was a little vague to me too and I wanted to explore it more than in just the final chapters.
---
Overall, I did enjoy the book. It has great sci-fi elements, lots of action to keep you on your toes. It makes you think about humanity and how our actions impact how the world sees us. It highlights the blurred lines between what is good and bad. AND it has neat alien/super-natural power forces that make you go "cool!"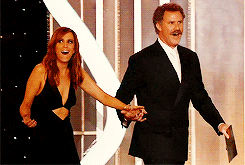 Rating: 3.75/5 stars
Recommend: For sci-fi lovers, you should definitely go for it!
I hope you all enjoyed this review! Again, thank you to Mr. Burn for allowing me to read your work, it was truly a pleasure!
Happy reading!
~ Rendz