Greetings readers!
THE. TIME. HAS. COME.
On one of my WordPress endeavours, I stumbled upon My Bookish Dream's blog and found the tag I was looking for all my bloggish life. Yes, the Narnia tag. If you didn't know I live, breathe, dream and think about The Chronicles of Narnia 24/7. It is my favourite fantasy world and has been an obsession of mine since December of 2005. To have found this tag was like finding gold and it was so much fun. Enjoy.
This tag was originally created by Clémence @ Clemi's Bookish World, be sure to check out her blog as well
*all gifs via giphy.com/ all images via Goodreads*
---
NARNIA – A magical world you would like to visit?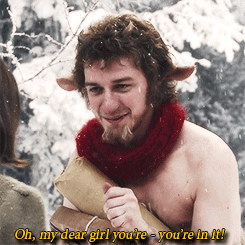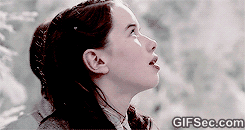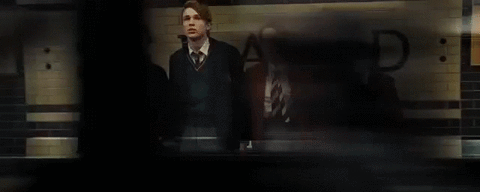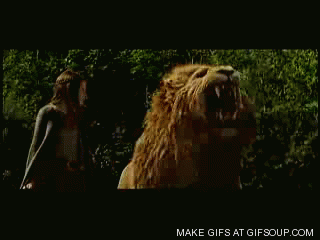 *see the title of the tag 😉 *
THE MAGICIAN'S NEPHEW – A book you think is underrated?
The Dust Lands series by Moira Young
This series is action packed and the perfect binge read. It has such a cool syntax and an amazing dystopian world!
THE LION, THE WITCH, AND THE WARDROBE – A classic that you love?
Other than The Lion, the Witch and the Wardrobe?
Anne of Green Gables by Lucy M. Montgomery
This is a great story full of love, friendship and humour. If you read this you will fall in love with Anne and search endlessly for a kindred spirit like herself!
THE HORSE AND HIS BOY – A book you picked up without knowing what it was about?
The Drake Chronicles by Alyxandra Harvey
I read this because my older sister was reading it and it looked cool. *I was judging by the cover shown* I was twelve and I just picked it up after my sister had finished it. Oh, boy. Let me tell you. This is a great vampire series. It was addicting. I couldn't put it down. I now realize not every scene should be read by a 12 year-old but it was nothing too scandalous. I never finished the series but perhaps someday I will reread them again.
PRINCE CASPIAN – A sequel that you loved?
Crown of Midnight by Sarah J. Maas
It is the best book in the series to me. It had great action, suspense and romance. It will always be my favourite and no one can change my mind. 
THE VOYAGE OF THE DAWN TREADER – A quest you'd like to be a part of?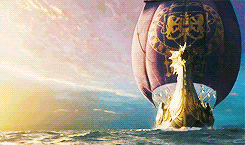 I would love to be part of the Rampion crew. I don't have any special skills that I could contribute, I just want to be in the same space as Cinder, Kai, Scarlet, Wolf, Cress, Winter, Jacin, Iko and of course THORNE!
THE SILVER CHAIR – A book you didn't expect to love?
The Winner's Trilogy by Marie Rutkoski
The covers threw me off….Not that they are ugly, it is that they are incredibly beautiful. Kestrel looks so elegant in all three dresses while holding a sword/knife of some sort. I thought it was going to be cheesy and boring. I was so, so wrong. They are so, so much more. This series is fully of political intrigue, suspense and yes, a romance that will make you swoon. I identified with both main characters a lot and I am planning on rereading them soon!
THE LAST BATTLE – A perfect ending to a series you love?
Winter: It was perfect, heart breaking and the best happily-ever after.
The Winner's Kiss: Honestly it was perfection. I have no other words but Perfection!
Frost like Night: It will tear you apart and piece you back together slowly. Another fantastic ending.
Crooked Kingdom: Oh the feels……….
Just go and read all these series, please.
THE PEVENSIES – A siblinghood of friendship you'd love to be a part of?
The Penderwicks!
I already have two older sisters of my own, but I would love to be part of the Penderwick family. (Sorry K+M) They are so cute, supportive and loving of one another. They have great bonds and adventures that are hilarious and sad at the same time! Please, just read this series too.
EUSTACE SCRUBB – A character who grew on you?
Magnus Damora from The Falling Kingdoms
Confession Time: I hated, abhorred, and detested Magnus in the first two books of the series. He was so whinny, irresponsible and kind of gross with his obsession over his sister. His self-pity was at peak levels and he killed a favourite character of mine. BUT he redeems himself a lot in the next books. He starts to take action and responsibility. He still wallows in self-pity (too much for my liking) but at least he is becoming a better person.
TUMNUS – Your favourite mystical creature?
Dragon! Phoenix! Fairy! All of them really.
CASPIAN – A character with regal qualities?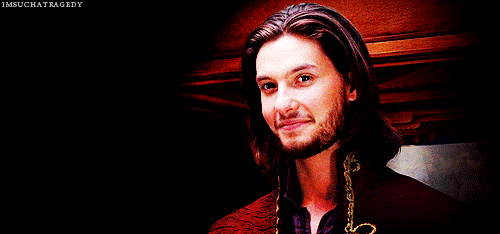 Kai from The Lunar  Chronicles! He is so proper and elegant, but he still fits into the mess that is the Rampion crew!
REEPICHEEP: a loyal character
Chaol Westfall to Dorian Havilliard. The ultimate BrOTP.
THE WARDROBE – Your favourite hideout/place to read?
My room. I get to cuddle with lots of blankets and pillows. Plus I have a nice bookshelf that I can stare at all day long!
I Tag…
Melting Pots and other Calamities 
And anyone else who is Narnian on the inside and would love to have a go at this. *Don't worry you do not have to have read the books or have seen the movies to answer the questions!*
---
Personally, I would just love to thank the creator of this tag. It was epic, I loved it and I'm always looking for more Narnia related content! If there are any other Narnians who would love to fangirl with me I am here for you.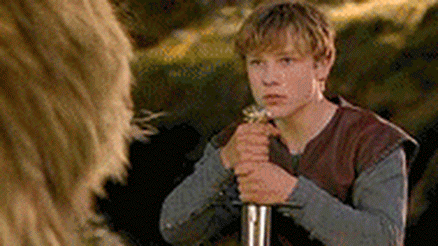 I leave you with this gif that basically sums up my emotions about Narnia.
Happy reading!
~ Rendz