Greetings readers!
So, I'm still trying to catch up on all the tags and awards that you all nominated me for in January. The process is slow but steady. I am happy to do it though especially since I never have a shortage of posts to write! Plus tags are always fun, so why not do them all!
So a while back, I was tagged by Olga over at Olga's Oddish Obsession to do the  Epic Reads tag! This was a fun tag and I had a great time writing it so thank you for tagging me! 🙂
Onto the tag…
Question 1: If you could invite one author and one of their fictional characters to lunch, who would you invite and what would you serve them?
Oh gosh, this is tough. Marissa Meyer and Cress. Yeah, those two for sure. It would be a luncheon of fangirling and fun. I would fangirl over both of them and then we would fangirl over other books together. Probably over pizza. Plus I'd get to talk about Thorne!
Question 2: What book do you wish the author would write a prequel for?
The Winners Trilogy by Marie Rutkoski
I would love to know what Arin and Kestrel's lives were like before book 1. I want to know more about their pasts and how they came to be the people they are. I especially want to know about Roshar back when he was a prince who is then captured as a slave. I think that would be very interesting.
Question 3: Which two characters (not from the same book) would make a good couple.
Am I not a character in my own life story? Can I ship myself with all my book boyfriends?!
Ok fine, I'll stick to the rules. Kaz Brekker from Six of Crows by Leigh Bardugo and Adelina Amouteru from The Young Elites by Marie Lu. I think they would bond over their questionable morals and thirst for revenge. *Although I hate to break up Inej and Kaz becuase they are literally perfect!*
Question 4: If you ran into your favourite author on the subway and only could say one sentence to them, who is it and what would it be?
Ha! I'd be lucky to get a word out! I'd probably turn really red and be too chicken to talk! However, if I had guts I'd probably say something along the lines of "Oh my God, so I am like a huge fan and I love your books and I think your awesome and can you sign my shirt because I do not have your book with me and you can't sign my forehead because it will wash off and I don't really mind never washing this shirt again and…and..and…" and then they would walk away because they would think I am crazy.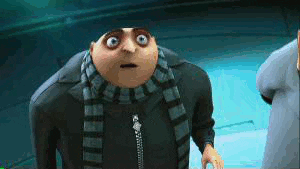 Question 5: What book made you a reader and why?
Many books made me a reader. There is not just one. It was a very slow process but ultimately the true obsessive reading began after The Hunger Games. I had read other books before that series that I really loved, but this book made me want to read more. It made me crave books. It was the final explosion after various sparks. The aftermath became my bookish obsession which led to this blog.
Question 6: Incendio! Your bookshelf just caught fire. Show the book you'd save.
The Chronicles of Narnia
Not cheating because I have a bind up of all 7 books!
Question 7: Which dystopian world would you want to live in if you had to choose one? Why?
Oh gosh. Probably the world in The Lunar Chronicles. But after all the drama and wars. You know so I can avoid the plague and hybrid soldiers and a crazy lunar queen.
Question 8: What is your most epic read of all time?
Not a fair question! I cannot answer this with only one book! I have many epic books and they all astound me in different ways! I'm sorry I can't answer this, just know that there is a long list of epicness!!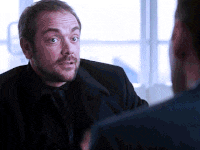 Tag time!
I tag anyone who wants to have a go at this! *I'm just lazy again…sorry*
Thanks again for the tag Olga!
Now tell me, can you really have one epic read of all time?
Happy reading,
~Rendz