Greetings readers!
A mini story…
So I had this week in my life where I won three giveaways. It was one of the best weeks of 2016 for me. And one of those giveaways was for an ARC of one of my most anticipated reads of 2017, Blood Rose Rebellion by Rosalyn Eves! Just imagine, I was sitting in my Advanced Functions class, bored out of my mind (practically falling asleep) when I decided to check my email. I'll never forget seeing the word WINNER in all caps ever! I read the email and got all happy and giddy, I had finally won something! So with my mind on books, I missed the rest of my math lesson.
Oops.
I won this book way back in December and only until recently I have had a good solid amount of time to read it. I'm so happy I waited because when I read books at busy times, I tend to put them off for long stretches and I forget points of plot or characters, which is never a good thing!
That being said, I really enjoyed this book and I think Rosalyn will have great success with her debut!
Blood Rose Rebellion by Rosalyn Eves
*Goodreads Synopsis*
The thrilling first book in a YA fantasy trilogy for fans of Red Queen. In a world where social prestige derives from a trifecta of blood, money, and magic, one girl has the ability to break the spell that holds the social order in place.

Sixteen-year-old Anna Arden is barred from society by a defect of blood. Though her family is part of the Luminate, powerful users of magic, she is Barren, unable to perform the simplest spells. Anna would do anything to belong. But her fate takes another course when, after inadvertently breaking her sister's debutante spell—an important chance for a highborn young woman to show her prowess with magic—Anna finds herself exiled to her family's once powerful but now crumbling native Hungary.

Her life might well be over.

In Hungary, Anna discovers that nothing is quite as it seems. Not the people around her, from her aloof cousin Noémi to the fierce and handsome Romani Gábor. Not the society she's known all her life, for discontent with the Luminate is sweeping the land. And not her lack of magic. Isolated from the only world she cares about, Anna still can't seem to stop herself from breaking spells.

As rebellion spreads across the region, Anna's unique ability becomes the catalyst everyone is seeking. In the company of nobles, revolutionaries, and Romanies, Anna must choose: deny her unique power and cling to the life she's always wanted, or embrace her ability and change that world forever.
First, I would like to start off by saying that the cover is gorgeous! *Heart eyes all around!*
What I liked
The World: This story is set in mid-1800s Europe specifically Hungary, but with a fantastical twist. The nations are governed by the Luminate, a Circle of magical beings who are wealthy, powerful and slightly (very) oppressive. Only the aristocracy get to enjoy the perks of magic, except for Anna who is Barren. Without magic, she is basically shunned and seen as the lowest of the low to the rich. This book explores the world of the aristocracy and Anna's struggle to find her place as a Barren among her society. It also explores the lives of the oppressed. The Hungarians struggling under the rule of the Austrians and Luminate and the Romani who are subjects to the oppression, prejudice and racism from all societal groups. I think it was an excellent and interesting setting and the thoughts of the characters matched the societal norms and practices of the time period.
The Characters
Anna: My thoughts on Anna were conflicting here and there, but ultimately I really enjoyed reading from her perspective. She was strong, spunky, brave and caring. However, she was also lost and wanted to find her place. At first I sympathized with her. She was struggling to make her mother happy, meet society's standards and flourish a romance with a boy who didn't love her. She felt lonely and she wanted to be cared for. However, I kind of got sick of her moping and self-pity. I felt like she would never stop whining about her lack of ability and sad life. Then I started to think and realized that she had it tough. Her mother and sister regretted her existence, her father loved her but did not see her internal struggle, her society shunned her, she was sent away to a foreign country and the government she so trusted began to hunt her as a threat. Anna grows throughout the story, she realizes that the society she was raised in, was not the one she belonged to and the search for her place in her world led her to new friends, enemies and possibilities.
There were many secondary characters I liked too, such as Gábor, Noémi, William and Mátyás! They all had different personalities and backstories that I enjoyed. Their relationships to Anna developed and changed over the course of the story which was great to see. They brought even more life to the plot even if their perspectives were not shown.
Hungarian Influence: I love it when books have words or phrases that are in a different language. This one had a lot of words and phrases in Hungarian and German (I believe) which was a major bonus. Although I'm pretty sure I pronounced every word wrong! Luckily, there is a glossary at the back which has the definition and pronunciation of each word. Unfortunately, I did not discover this until after having read the entire book so I had been saying everybody's name wrong…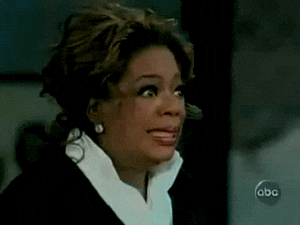 There were also many myths and creatures from Hungarian folklore presented in this which I enjoyed a lot. They were creep and malicious and added a darker element to the story!
The Romance: I had a mini let down at the beginning because I thought it was going to be insta-love. The warning bells went off in my head, but I was wrong. The chemistry between the Anna and Gábor was nicely paced and sweet. They grew to become friends first and then they found their romance which led to struggles and mishaps as romances usually do. I loved them together and hope that they grow even closer in the next instalment.
The Ending: Rosalyn tricked me! The final chapter was an ending. It rounded everything off nicely and perfectly. If it were a stand-alone I would have been satisfied but luckily I knew there is going to be a sequel, so I thought to myself "I can wait, it's not so bad."
Then I read the epilogue.
OH SNAP!
If the epilogue is what I think it is…my anticipation for the next one just skyrocketed!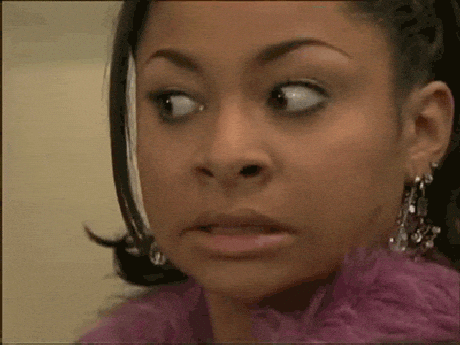 What I disliked:
More magic please: I understand the whole premise of the story was that Anna had "no magic" and that she had to learn to deal with that. However, there were still many scenes with magic that I think could have been further explored. I wanted to know more about it's mysterious history and origin. I wanted to know the difference between the types of magic used. It was a great magical system, I just wanted to know more and see more.
I don't fully understand the title: You know how in every book you read you are supposed to have the epiphany where the title and the story make sense together…well I missed it in this one. I get the "Rebellion" and the image on the cover but I do not see the relationship between the words "Blood Rose" and the plot. Perhaps it was there and I missed it.
Suspense on the down low: The suspense lacked for me a little. There were definitely some intense moments. There is one particular scene that was brutal to read because it was so sad and dark, however I never felt true intense emotions. My heart was not racing and it was pretty mellow throughout the whole book. There were some great action scenes just not enough for my liking and even those scenes could be more suspenseful.
---
Overall, I really enjoyed this book. The story was intriguing and the characters were fun to read about. There were some minor things that I think could be improved, but I still enjoyed it very much. I anticipate the next book and hopefully there will be more detail into Anna's mysterious power and her new role in society.
Rating: 4/5 stars
Recommend?: Yes, for those who are looking for a great historical fantasy!
Bonus Detail!: Rosalyn has read the Penderwicks series by Jeanne Birdsall so I am ready to fangirl when she is!
Let me know your thoughts if you have read this, or if you are excited to read it! Or comment a debut you are looking forward to reading!
Happy reading!
~ Rendz