Greetings readers!
I was tagged by Mandy over at Book Princess Reviews to do the What Cats Do Book Tag! She has an awesome post where she shares her bookish answers that you can read all about here!
I feel weird doing this tag because I do not have a pet cat. The closest experience I ever had to "having" a cat was when I would trap my elderly neighbour's cats in my backyard. That sounds crueller than I thought it would! Anyways, there was a particular kitten named Jackson who always came to our yard to play with me so he holds a special place in my heart as my own cat!
Enough of my back story, onto the tag!
Purr – As cats do this when they're happy or relaxed, what is the book that makes you happiest or relaxed?
Anne of Green Gables by Lucy Maud Montgomery
Do books ever really make me feel relaxed? I mean I read a lot of fantasy so heart racing moments are never far off! But Anne of Green Gables made me feel very happy and giddy as I read it! I've only ever read it once, but I fell in love and thinking about the book makes me happy even though there are some pretty sad parts!
Sleep – What is a book that put you to sleep or was just boring?
The Prince by Niccolo Machiavelli
Put me to sleep after every sentence I read.
Twitch While Dreaming – Have you ever dreamt of a book you read?
No,  but I did dream I was headed to a Marie Lu signing with The Rose Society in my hands! Low and Behold! A year later Marie Lu came for a signing! It was fate!
Seems to Play Nice…Until the Claws are Out – Which book had the biggest plot twist?
Raging Star by Moira Young
I'm still not over it!
Cuddles – Which book character would you give a hug to?
All my book boyfriends. Particularly Elias Veturius, Carswell Thorne, Magnus Damora, Kaz Brekker (even though I'm pretty sure that would disgust him) Day….but I would also love to hug Meira, Laia, Cress, Inej and Nina! So everybody!
Catnip – What's a book that made you have warm and fuzzy feels?
The Penderwicks by Jeanne Birdsall
These book are just so cute and fluffy. I can read them in a day and they remind me of summer for some reason!
Cat Breeds – What are your favourite books?
Fantasy! I love me some good magic!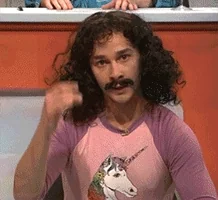 The Vet's Office – Your least favourite book:
I guess the Prince because it was a terrible read.
Being in Places They Shouldn't – Least favourite cliche:
The love triangle! Seriously. Can we petition to ban his trope!
Final Question: The Good Old Cardboard Box – Most underrated book series:
The Chronoptika Quartet and Incarceron series by Catherine Fisher are really good. Plus, neither of them are romance heavy. For those of you looking for a great action series minus the problems that come with romance, check these books out!
Or
The Ascendance Trilogy by Jennifer A. Nielson
This is a middle grade series but it also works well with YA readers too! Or general fantasy readers!
That's all for me. I'm tagging anyone who would like to have a go at this tag! Have fun (even if you know nothing about cats, like me! 🙂 )
Happy reading!
~ Rendz
---
All images via Goodreads and Magic gif via giphy.com