Greetings readers!
Last week I had the lovely opportunity to see Veronica Roth, in person as her tour for Carve the Mark stopped in Toronto! I actually attended as a reserved guest because my friend The Wicked Reader (You can find her on IG as @thewickedreader) won reserved seating for herself and a guest. Luckily she chose me!
The perks of being a reserved guest are many and I enjoyed them all thoroughly! I had a seat waiting for me so I did not have to stand the full hour. I had a wrist band that made me the third in line for the signing. I got some cool swag, shoelaces and bookmarks! And I got the book for F R E E!
That's right, free! I saved myself lots of money!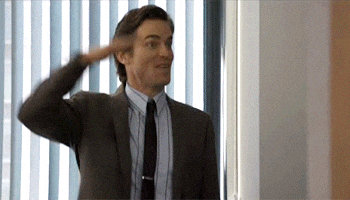 Confession time:
Here's the awkward bit. I have never actually read any books by Veronica Roth. I have not read Divergent, but I did watch the movie so I know the basics of what happens. And I have not read Carve the Mark since it just came out. BUT I was still excited to go to the signing and as usual I made a fool of myself in front of the author. Stay tuned, to know what I said.
Introductions!
So before Veronica came out, the Indigo employees got the crowd excited and rattled by pitting us against each other in crazy battles to win the pot of gold. Meaning trivia for gift cards. Well, at least I thought it was going to be trivia, it turned out to be less trivia and more "let's see who has crazy things in their wallets/purses!"
That's not a joke.
The first "question" was "This book is about going to foreign places and seeing different aspects of different cultures! Whoever can pull out foreign currency, that is not Canadian or American gets a gift card!"
How I wished I was carrying a colón in my wallet. How I wished. Whilst I was wishing, some girl pulled out 5 frickin euros! She got a gift card. Someone else had a rupee and someone else had a coin from the Bahamas! Seriously?!?
The next question:
"Alright, this book is about travelling. Going places and taking on adventure. Whoever pulls out a boarding pass or plane ticket gets a gift card!"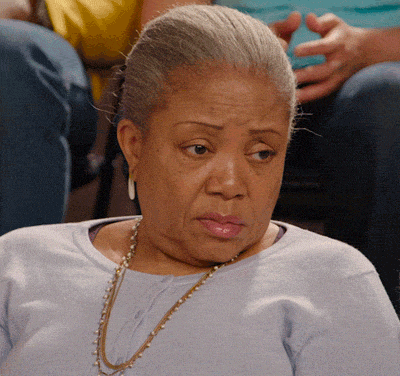 A plane ticket????? Who carries a plane ticket?! Apparently some lady who said "I have my ticket to Jamaica!" and the other lady who brought her boarding pass destined to Banff! Seriously?!
The last challenge came about and I was ready to participate if necessary!
"Alright I'm going to need three out-going people who are not of afraid of a crowd!" I gave up right then and there.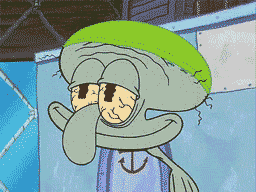 So three people went up. Two boys and a girl. They had a dance-off to Wanna Be by the Spice Girls. I have never experienced so much second-hand embarrassment in my life! The two guys tried their best but the girl ended up winning because she feared the crowd the least. I applauded them for trying anyways!
After that ordeal Veronica finally showed up! And the show began!
A Game of MASH
So if you do not know what MASH is. It is a old-school game that predicts your love-life, career, family and mode of transportation. It's very accurate! One girl volunteered to have her future foretold with MASH but using Divergent and Carve the Mark themes and characters! It was hilarious because she ended up having a husband she disliked and 2.5 kids. Not to mention she would be living on a mysterious planet.
Discussion
So Veronica was accompanied by Sarah Enni, the PodCast host of First Draft and they discussed various bookish things. I won't bore you with details but to summarize it was very funny and Harry Potter was brought up a lot.
Then there was the lighting round of questions!
Time Travel or Space Travel? VR: Space Travel
Robots or Aliens? VR: By a small amount I prefer Alien stories. They say so much about who we are and what we think.
Vampires or Werewolves? VR: I gotta go with Werewolves for this.
Zombies fast or slow? VR: FAST
The came some fan questions:
First book that made you cry? VR: Bridge to Terrabithia
Recommended reads? VR: Strange the Dreamer by Laini Taylor, WANT by Cindy Pon, After the Fall by Kate Harte
It was a funny discussion and many times Veronica got off course but it was still a great talk!
Signing Time in Which Rendz Embarrasses Herself Again!
So as mentioned before I have not read any of Veronica Roth's other novels. So while I was lining up I had no clue what I was going to say to her. As usual, I got very nervous. The lady before me seemed to be chatting away with Veronica going off about who knows what, probably Divergent.
Meanwhile I was thinking about how awkward our mini chat was going to be!
Finally my turn came to go up, so I did. I handed the Indigo Employee my phone so he could take pictures and stood in front of Veronica Roth. She said "Hello" as I handed her my book to which I responded "Hello! How are you?"
VR: "I'm good, how are you?"
Rendz: "Great"
*Awkward silence as she signs the book*
Rendz: "So…this is really awkward because I have never read any of your books or this one. I saw the movie but I have not watched the rest of them. So I do not really know what to say to you other than, hi." *I was very red in the face at this point*
VR: *laughing* "Don't worry about it. I get it. I hope you enjoy it anyways."
*More silence as she signs, what was I doing at this point you ask. Just smiling*
Rendz: "So…I like to ask everybody this. Have you read the Chronicles of Narnia?"
To which she responded yes and that her favourite was The Silver chair because she remembered it being creepy. Which it kind of is. She even said she was thinking of rereading them! Exciting!
Then we said our good byes and I walked off grinning like a fool because that is what I always look like after talking about Narnia!
Everything went great until I tripped coming down that single step! *sigh*
Overall Experience
I had a great time! I mean I got a free book, met an author and hung out with many bookish people! Plus, I can add another signed book to my shelves which is always a plus!
4/5 stars *I didn't get any of the Harry Potter jokes*
Now, I have heard about the controversy surrounding Carve the Mark and the offense it brings to many readers. The controversy was not brought up during the event, which is understandable because that would have been super awkward, but I would have liked her to shed some light on it. However, I do not think it was the appropriate time or place. As to whether I'm going to read it, I will. Eventually. Like when I topple all the other books I have to read.
Let me know in the comments what author(s) you have met or would like to meet!
Happy reading!
~ Rendz