Greetings readers!
So, if you didn't know I recently had my heart torn out and ripped to shreds by Leigh Bardugo (again). I finally finished the final book of the Six of Crows duology, Crooked Kingdom. I have been waiting a long time to read this book. It came out last September and I bought it around October, yet I never had time to pick it up until recently. Due to my late start, I was spoiled in some parts and scrolling through Tumblr, is one of the most dangerous things to do when you have not read a book.
Rest assured this review (as with all my other reviews) is spoiler free!
Crooked Kingdom by Leigh Bardugo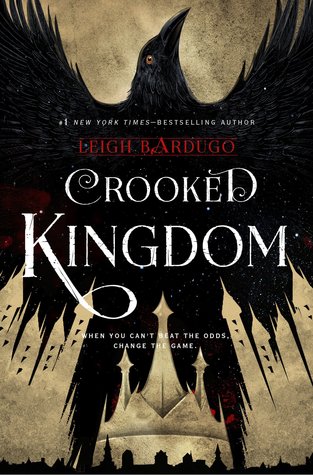 Goodreads Synopsis
Kaz Brekker and his crew have just pulled off a heist so daring even they didn't think they'd survive. But instead of divvying up a fat reward, they're right back to fighting for their lives. Double-crossed and left crippled by the kidnapping of a valuable team member, the crew is low on resources, allies, and hope. As powerful forces from around the world descend on Ketterdam to root out the secrets of the dangerous drug known as jurda parem, old rivals and new enemies emerge to challenge Kaz's cunning and test the team's fragile loyalties. A war will be waged on the city's dark and twisting streets―a battle for revenge and redemption that will decide the fate of magic in the Grisha world.
I looked like a wreck after reading this book. I had puffy eyes and the collar of my shirt was wet from the tears (and snot) I wiped from my face. In other words, I cried. A lot. Six of Crows is one of my favourites books for sure. It has action, suspense, and great characters, all of which I admire in great books. Crooked Kingdom did not disappoint me. It was EPIC. It was CRAZY. It was EVERYTHING!
Rest assured, I loved it.
*all gifs via giphy.com*
What I liked:
The Characters: I love this cast. So much love pours out of my heart for these six teenagers. I had to actually keep reminding myself that these characters are kids just like me, who made themselves heroes despite their rather gruesome ways of achieving justice. They were all so amazing, diverse and imperfect!
Wylan: He was like a teddy bear who I just wanted to squish, hug and protect! He grew so much in this novel, especially in his confidence. He was able to see himself as more than just the Merchling who cannot read. He went through some cruel and torturous scenes that I just wanted to pull him out of the book, but through and through he stuck it out.
Jesper: You cannot not love Jesper. He is just so funny and charming. His confidence and swagger make him who he is but in this novel he had to face the truth he has been hiding. His past came back to confront him and he came to understand the wrong that he has done and the responsibility he had to fix it. He learned to say sorry in an action, something more than words.
Matthias: You can also not not love Matthias. He may be stubborn in his Fjerdan traditions and values that cloud his thoughts, but he comes to surpass them. He learns that sometimes one must reflect on their values and decipher whether they lead to righteousness or destruction. He grew so much in this book especially in his camaraderie with the other characters.
Nina: Everybody loves Nina, myself included. She is funny, witty and a bowl of confidence that can carry herself through any situation. She dealt with her own personal destruction and reconstruction after suffering the affects of the Jurda Parem. This book highlighted her strength and will as she fought against the addiction that strived to swallow her whole. She is big, bodacious and brilliant!
Inej: My love for her is immeasurable. Inej had it tough. She was a sex slave, forced to do work and face horrors no person should  be forced to do. Reading her backstory was uncomfortable for me and raw, but it was necessary. Her story is not one purely of fiction, there are thousands of people who are captured by human traffickers. Thousands that must work as she did. But what I loved most about her was her will, optimism and faith. Despite being put through that humiliation and misery she rose above it all. She didn't cower into herself, instead she chose to fight. Her will and strength were unbreakable, they were made of diamond. She always saw the bright side. She knew the difference between right and wrong and knew that the future could be better if she fought for justice. Her faith kept herself together. Even when the others teased her or she was told to "pray to your saints" mockingly, her beliefs and values stayed put. She understood that the others did not see the world as she did and it didn't matter, she knew who she was.
Kaz: He was not a good guy. Well…not a traditional good guy anyways. His morals were definitely minimal and his value of money and revenge were far more important to him then most people. BUT, I love him. His cold demeanour, raspy voice and overall cruel actions were oddly attractive. I say this because despite  not being outwardly good, he was still good. He still fought to save Kuwei's life and helped the rest of the crew even though he was stern and angry adn his ultimate motive was revenge. He's a grey character. Neither good nor bad, somewhere in between. He also had an amazing amount of growth. His past was still very haunting but he is becoming more open. It's a slow process, but a steady one.
The romance: THREE SHIPS. THREE GREAT SHIPS! I couldn't contain myself, I squealed so much during this novel. They were all so perfect, amazing and adorable! I loved every second of it! Wylan and Jesper were so funny and adorable together. Nina and Matthias were soooo cute and steamy! Kaz and Inej were f r e a k i n g fantastic. *Cuteness overload*
The Bathroom scene and the Harbour scene: I literally squealed throughout both scenes.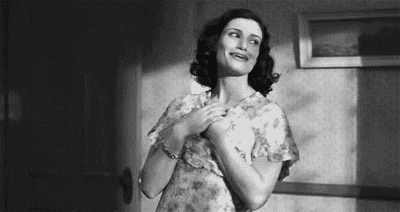 The Death: Can only be summed in gifs. I can't write about it, it is too painful.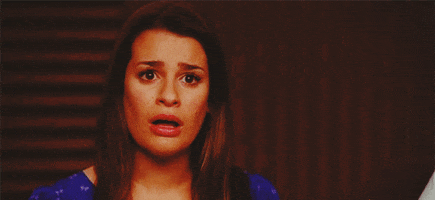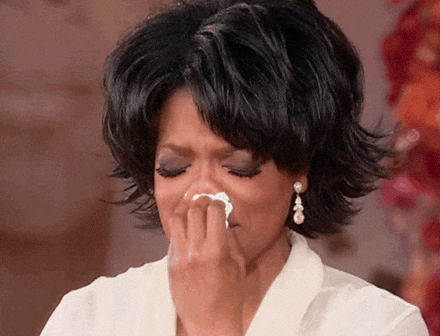 The World: I honestly love Ketterdam. But would never actually have the guts to go there because I know I would get mugged. Still it sounds so cool and interesting, curiosity would drive me there. Leigh is great at creating the eerie and dangerous streets of the Barrel.
Suspense and Action: The amount of risks and cons this crew pulled off is mind blowing. I was on the edge of my seat the whole time they went off on a mission. So much went very wrong, the bad guys stepped up their game in this one.
What I disliked:
It's Over: No more Dregs. No more risky gambles. No more cons. It's over!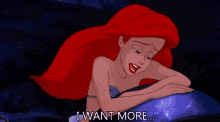 ---
Overall, this was a great novel. Going in, I was a little hesitant because a friend of mine was not satisfied with the ending, but I was. The ending was fabulous. It left me wanting more but I was very much satisfied. This novel had just as much suspense, action, cons, bets and risks as the first one. It was amazing!
Rating: 5/5 stars (I was crying and squealing with delight)
Recommend?: !!Y E S!!
I hope you enjoyed this review! Please leave you comments on your thoughts about the SoC duology! I would love to know what you all liked and disliked. I cannot guarantee spoiler free comments so go in at your own risk 🙂
Happy reading!
~Rendz