Greetings readers!
I come to you with another book tag! I was tagged by The Book Cover Girls to do the Rapid Fire Book Tag! (Thank you so much!) This tag is super fun. I've seen it travelling around in the bookish world for a while now and finally I can have a go at it. A lot of these questions will let you know more about me and my preferences in books.
Here we go!
Ebooks or Physical Books?
Physical books. I have many ebooks but I still prefer physical books overall. Although ebooks are easier to travel with and easily accessible, nothing beats the feeling of flipping through a book. It's makes the experience of reading better and more memorable when you can flip through the pages and smell the book! Not to mention that ebooks are still pretty pricey and I would rather pay for a real book then a digital one!
Paperback or Hardback?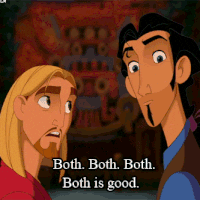 Here's the thing. I love a good hardcover. They are sturdy, often times beautifully designed and are damaged less easily! But they can be heavy to lug around and not to mention they are super expensive. Then, there are the good old trusty paperbacks. They are easy to flip through and lighter to carry around. But they are damaged so easily and even though I sometimes like the look of "well-loved" books, it still hurts when I crease the spine!
Online or in-store book shopping?
In-store! I don't do a lot of online shopping, mostly because if I did I would probably go crazy and buy everything. However, I love going to the store and seeing the tall shelves. I enjoy walking through the aisles and touching the books I've read and best of all I like seeing other people who enjoy reading as well!
Trilogies or series?
Tough one.
I like trilogies because they are long enough to enjoy a full story and it doesn't hurt my wallet to much to buy three books. However, I love series because we get to stay with the characters longer! But if it surpasses seven books, its too long and now its just dragging on.
Heroes or villains?
I love me a good hero. I know there are some villains out there who are pretty awesome in their rogue manner, but we always need a hero to remind us that the good has to work hard to triumph the bad that goes on. Being "good" isn't boring or cliche, it takes guts and that is what heroes are best known for!
A book you want everyone to read?
The Lunar Chronicles (cheating because this is a series)
This is usually my YA recommendation. I love these books so much. I know they are not everybody's taste, but I recommend them anyways!
Recommend an underrated book.
The Chronoptika Quartet by Catherine Fisher (Cheating again, it's a series)
This series is super cool. It has elements time travel as well as Shakespeare's A Midsummer's Night Dream. They are very entertaining and I really hope more people read them, so I can have someone to fangirl with!
The last book you finished?
Crooked Kingdom by Leigh Bardugo
I literally finished it a couple of hours ago and my heart…my poor heart. I need more of my Crows!
Review to come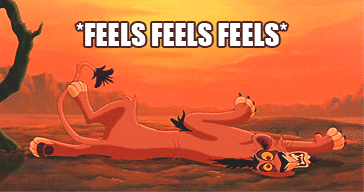 Weirdest thing you used as a bookmark?
A bobby pin. It was there and I needed to save my page so yeah, a bobby pin.
Used books, yes or no?
Yes! They are cheap! Although I don't usually go to used bookstores, when I do I always have a great time. Its a whole store full of loved books!
Top three favourite genres?
Fantasy (FOREVER)
Sci-fi/dystopian
Historical fiction
Borrow or buy?
Both. Usually when a book first debuts, I borrow it form the library. If I really like it, I will buy it, if I don't like it then I save some money. Otherwise I usually only buy my auto-buy authors, like Marissa Meyer, Marie Lu and Leigh Bardugo.
Characters or plot?
Tough one. I need to like the plot in order to be intrigued to read the book. However I need to like the characters in order to keep reading the book.Yet, I will still read a book if I like the characters even though the plot is going nowhere.
Long or short book?
LONG. But not freakishly long like 1000 pages.
Long or short chapters?
SHORT. I like feeling productive and finishing multiple short chapters makes me feel good.
Name the first three books you think of.
Blood Rose Rebellion (Because it is literally right beside me at the moment)
Crooked Kingdom
The Lion, the Witch and the Wardrobe
Books that make you laugh or cry?
Laugh. I don't like feeling so sad! I would rather have tears brought to my eyes because something hilarious just occurred rather than an upsetting mishap.
*Note: Most times  I cry more than I laugh because of all these character deaths in fantasy so this is why I want to laugh more!
Our world or fictional worlds?
F I C T I O N A L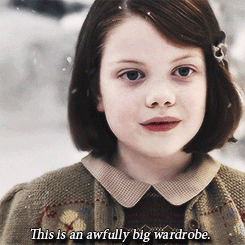 Audiobooks: yes or no?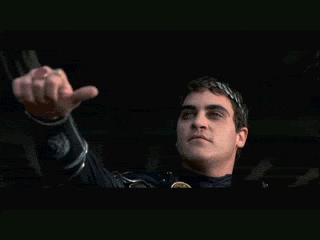 I tried it once and I couldn't do it. I get too distracted and sometimes forget to pay attention so I have to rewind to find out what I missed. Nope, just not for me!
Do you ever judge a book by its cover?
OF COURSE. Anyone who says otherwise, is lying. Beautiful covers may not always equal beautiful stories, but they do make for pretty shelves!
Book to movie or book to TV adaptation?
MOVIE! T.V. shows are good but I prefer watching a straight 2-3 hour film rather than having to wait a week between episodes.
Series or standalone?
Series! Standalones make me feel lonely. I want to spend more time and go on new adventures with those characters.
---
I'm tagging anyone who wants to have a go at this, mostly because I'm lazy to go through my list of blogs! Just go ahead and tag if you would like to!
That's all from me! Let me know if we share any of the same interests in the comments below!
Happy Reading!
~Rendz