Greetings Readers!
So I was nominated by the lovely Mandy, at Book Princess Reviews and Katy from Ardent Attachments for the Sunshine Blogger Award! Thank you both so much! I love both of their blogs please go check them out!
Rules:
Thank the person who nominated you in a blog post and link back to their blog.
Answer the 11 questions sent by the person who nominated you.
Nominate 11 new blogs to receive the award and write then 11 new questions.
List the rules and display the Sunshine Blogger Award logo in your post and/or on your blog.
Mandy's Questions
Favourite Disney character – look at me, I'm not even limiting it to a Princess! Can we call this progress?
Firstly, I'm super proud of your progress Mandy 😉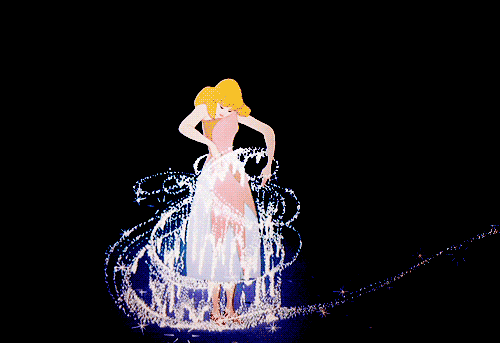 Hmmm…this one is tough because I adore Disney movies. My favourite Disney Princess growing up was definitely Cinderella. (Cheesy and cliche? I know.) This movie was a favourite of mine, I still watch it when I get the chance. It reminds me of being a kid and wanting to play dress-up and pretending I was a princess. It fuelled my imagination, something I am very grateful for to this day. Really all the Disney Princess movies impacted me in some way, except maybe Snow White because I have never watched it!
But other (non-princess) Disney characters I like are Simba, Bambi, Lumiere, Chip and of course Micky Mouse.
Also, I've always wanted to clean and see my reflection in thousands of bubbles. #HouseChoreGoals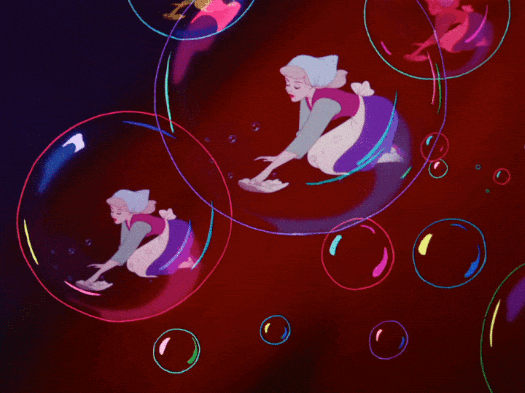 2. What can always make you laugh?
My family. We are a crazy big bunch. Family gatherings are hectic and loud but they are true comedy gold. Especially the younger ones, they are the funniest.
Also I will never get over this classic.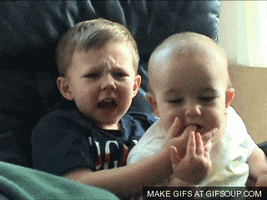 3. What is your favourite quote?
Gosh there are so many good ones. But I have to go with the one I quote a lot.
I first found this quote in the eighth grade on a bookmark my teacher gave me (Alas, I've lost the bookmark since then) and it gave me so much hope and inspiration to keep pushing forward and pursue my dreams at whatever age or state in my life.
4. If you could have any animal in the world (or beyond) as a pet and you knew for sure that it wouldn't eat you, what would it be?
I've always wanted a lion (Yes, this is totally related to the fact that Aslan is a lion). But having a ferocious beast who is loyal by your side is definitely a valuable asset. We would go on so many adventures together and I could travel on his back and get places faster. Nobody would mess with me with my lion by my side. 😉
5. What book do you wish that everyone could read?
There are so many amazing books in the world and reading them all might be impossible, our TBRs will never get any shorter. The books I'd recommend to you all is The Lunar Chronicles. I know they might not be everyone's taste considering it is sci-fi mixed with fairy tales, but they are so amazing. I wish everyone would read them and fangirl with me!
6. Coffee, tea…neither?
Neither.
I'm not a big fan of coffee. Unless it is loaded with sugar and milk.
I don't drink tea, to me it is just flavoured hot water which I find kind of gross.
7. What authors are insta-buys for you?
Marissa Meyer, Marie Lu and Sabaa Tahir.
8. How do you feel about classic books?
I have only read classic books for school, really.
Except Narnia and Anne of Green Gables, any classic book I have read was for school. I tend to like most of them, not all. My favourite classic for school would have had to have been Lord of the Flies by William Golding (even though my teacher was not my favourite) . My least favourite is The Prince by Niccolo Machiavelli, it was so boring and difficult to understand. I got nothing from reading it.
9. What song is stuck in your head right this very minute?
Well I am currently listening to music so I don't think that counts. BUT before that I was singing Tale as Old as Time from The Beauty and the Beast soundtrack and My Heart Will Go On by Celine Dion (I watched Titanic two weeks ago and it is still stuck in my head!)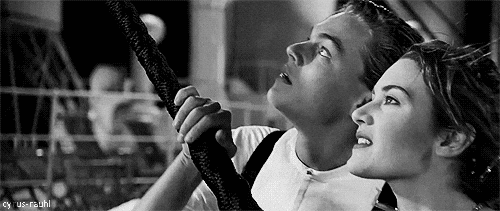 10. And last, but not least, what do you think your favourite book of 2017 will be?
Well, I just finished Wires & Nerve by Marissa Meyer and it was amazing (review to come), it was my most anticipated read of the year. There are so many other books coming out that I am excited for, so we shall see in December who topped the charts!
Katy's Questions
Favourite book-to-film adaptation?
This one is so obvious for me. It is both my favourite book and movie!
The Lion, the Witch and the Wardrobe (2005)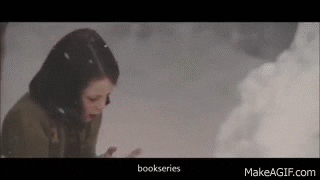 2. Following on – what book do you want to be made into a TV show/film?
LIKE PRACTICALLY EVERYTHING I READ.
At the moment I'm wishing that The Lunar Chronicles and An Ember in the Ashes become movies and stick to the books exactly how they are! Here is to hoping.
3. Lastly – now dreamcast that film/tv show, only a few characters.
Okay I'll do Ember because the Lunar Chronicles has seven main stars!
Okay so this a real quick search I did, they may not be completely accurate but they are close to how I picture the characters in my head!
Bianca A. Santos as Laia
Helene: I don't have anyone specific in mind but this picture always reminds me of her.
Elias: Multiple models whom I do not know the names of…
I got all these pictures from Sabaa's Pinterest board and let's just say she picked some great inspirational pictures for Elias. *SWOON*
4. If you were to write a book, what do you think your main character would be called?
Well, I always think the meaning of a name is important to the characters life and personality. So it has to be something specific that is meaningful to them.
In my current WIP, Melana Eleanora stars as MC. Melana means dark and Eleanora means light in Spanish/Latin origins…..so if it ever becomes a real thing you'll see why it's important. 😉
5. What are three songs you adore and why?
Oh wow. My music interests literally lie all over the place, but my top three are as follows:
The entire The Lion, the Witch and the Wardrobe soundtrack by Harry-Gregson Williams. (I totally cheated because this is like 20 songs in one) I love this because it allows me to relive the movie and it makes me feel magical.
Break Away by Kelly Clarkson, this is a really old song. But it reminds me of my childhood and I adore it.
(I'm going to cheat again) Disney songs. Most of them anyways. Especially from the Princess movies (i.e. Cinderella, Mulan, and Pocahontas etc)
6. Do you play video games? What are a couple of your favourites?
I don't play video games. I don't even own a console.The closest I have ever gotten to a real video game is Mario Bros on Wii.
7. What book would you like to play through as a video game?
Everyone should know I would take any chance to go to Narnia, reality of virtually.
8. What is your favourite Disney film?
The Disney Princess movies with Cinderella as number one. Also, The Lion King, The Rescuers Down Under and Toy Story.
9. What three book characters would you like to have lunch with?
Cress from the Lunar Chronicles, Laia from An Ember in the Ashes and Meira from Snow Like Ashes. I think we would all just fangirl like crazy together.
10. If you were to get a Book related tattoo, what would you get?
Probably something Narnia related. Like a Lamppost on the side of one of my fingers. Or a quote from one of the books!
11.What's your favourite breakfast food?
Tamalitos de elote, Pupusas or eggs and bacon.
---
Okay, so if you read through all that, thank you very much! If you skipped to the end, I understand because it was pretty long, but it was pretty fun!
My Questions!
What is your favourite sport?
What was your first YA series you ever read?
Doggy-eared pages. Efficient or Crime against books?
Standalone, duology, trilogy or even more books in a series?
What is your favourite genre?
Do you cry at the end of a series?
A cover change that you loved/hated.
An OTP you sank with.
Do you have more than one copy of the same book?
An author you would love to meet. (Dead or alive)
What book to movie adaptation do you want to STAR in? (You don't have to be a good actor)
My Nominees!
Maya @ Maya Hearts Books
Renuka @ Past Bedtime Blog
Avathenerd @ Reads,Rhythms and Ruminations
These are all amazing bloggers that I hope you check out!
---
Thank you once again Mandy and Katy! I hope all my nominees have fun with this award!
Happy reading!
-Rendz