Greetings readers!
I'm coming to you with another Award post! (I have a lot of catching up to do because I missed a whole month of blog posts) I was nominated by the lovely Maya at Maya Hearts Books and The Royal Reader for the Liebster Award.
I want to thank both of you for nominating me. It is always such a honour to be recognized especially by my fellow peers. Maya Hearts Books and The Royal Reader are great blogs and I hope all of you who read this go check them out and interact with the amazing people behind the blogs.

Rules
Thank the blogger(s) who nominated you.
Answer the 11 questions that the blogger gave to you.
Nominate at least 5, but no more than 11 bloggers who you think deserve the award.
Tell those bloggers you nominated them!
Create 11 original questions for the next nominees to answer.
Maya's Questions
1.  Find a book on your bookshelf that has had a big impact on your life, then tell us why.
Okay so I would totally write about Narnia, but I feel like I should change things up. So, looking at my shelf write now I see The Hunger Games Trilogy by Suzanne Collins, which had a huge impact on my life.
As cliche as it might sound, this series is the beginning of my reading journey. It was the first YA series I read and it completely captivated me as it did most people around the world. My cousin introduced these books to me when I was about twelve years-old and from then on I have been reading Young Adult books non-stop. The action, adventure and suspense of these novels took over me. After I finished it, I needed to read more, more, MORE. Considering I used to hate reading and dreaded picking up a book, The Hunger Games brought me a long way and I am thankful for it!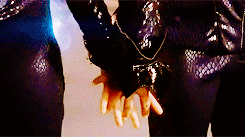 2. When did you start reading books for fun?
Twelve years old. That is when I actually asked if we could go to the library everyday.
3. What is the most important thing on your desk right now?
Right now I'm at the desk where I do all my homework and studying so it's a mess. But on it is a sketchbook where I am working on some fanart!
4. What is the one thing you love doing the most?
Besides reading, I like drawing, painting, blogging and family movie nights. *I see now that the question called for one thing….oops* I guess you could say reading and drawing are tied for 1!
5. What is your Myers-Briggs personality type?
INFJ-T, The Advocate. I did a whole tag about it here, if you want to learn more!
6. What were your views on the 2016 USA election?
Well, I'm not American. I actually live in Canada and my background is Salvadoran. I was honestly mostly annoyed about their campaign because that is all Canadian news broadcasters would talk about it. Neither of the candidates were exactly great to begin with and the person whom ended up being elected was the worst of the two. So, my dear Americans, I pray you brace yourselves for the next tumultuous four years.
Resist the hate.
7. Which is your favourite bookish blog?
I like all bookish blogs! I don't think I have a particular favourite. But Book Princess Reviews and my nominators are pretty awesome 🙂
8.  Do you use social media to put your blog out there? If so, which platforms do you use?
YES! You can find me on:
Instagram: @readingwithrendz
Twitter: @RwRendz
9. Which of all the posts you have ever published is your favourite? Why?
A Torch Against the Night–Reviewed
This is one of my favourite posts because not only is it an amazing book that I want you all to read. It is one of the first posts I ever did. This blog is still a baby and that post is not perfect, but I had a great time writing it and I tried to be funny and charming. I don't know if I was successful at the last bit, you will just have to let me know!
10. How many languages do you speak?
I speak English (fluently), Spanish (semi-fluently…I need to work on my mother tongue) and I have studied and fell in love with French. I look forward to being able to speak even more than just these three languages.
11. Do you consider yourself a feminist?
Do I believe in the equality of all people? An equal opportunity and rights for all? The right to be heard?  Then yes I am.
---
The Royal Reader's Questions
1.  Let's start with an easy one: night owl or early bird?
I used to be an early bird because all the best cartoons started at 8 a.m., now I definitely a night owl. I stay reading almost every night!
2. If you could visit one fictional land/world, which would it be and why? (e.g. Narnia, Wonderland, etc)
My answer is in the question.
N A R N I A
3. What is the most beautiful place you've ever travelled to?
I have not gone many places around the world. Only ever back home to El Salvador and here in Canada, there are so many places I want to go. However, the most beautiful place I have been to so far is a relative's beach house back home. I have vague memories of it, but I distinctly recall a pool in the back yard. And behind the backyard there was a path that led directly to the beach.
4. If you were president for a day, what one thing would you implement?
Probably a law to lower the prices of books! *Is that even possible, XP *
5. Which song and/or movie reminds you most of your childhood?
I Write Sins not Tragedies by Panic at the Disco
Don't ask, it just does!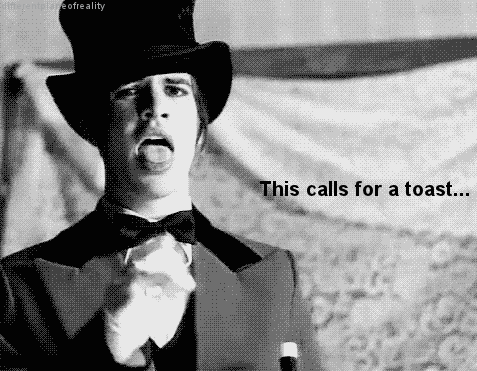 6. Would you rather be able to only watch movies or listen to music for the rest of your life? (must be one or the other)
Movies! I love music but I need movies! Plus movies come with awesome scores!
7. What's one super interesting fact about you? (hobby, hidden talent, etc.)
I like to watch soccer and hockey, but I am not a good athlete. LOL
8. If you had the option to travel to space, would you do it? Why/why not?
YES. It would be so cool. I would totally do it. Just think, travelling beyond the confines of our planet and looking at it from the outside. SO COOL.
9. Do you believe in the supernatural/paranormal? If no, why? If yes, any stories?
Well, I believe in God, if he counts.
But, I do like to think there are other magical beings that roam and it would be really cool if I ever discovered them! I don't have any stories!
10. What would your ideal day out be a) with friends, and b) by yourself?
A) With friends: We usually go out for lunch and then catch a movie or go shopping.
B) By myself: I usually lazy around the house, either watching T.V. or reading or drawing.
11. And finally, if you could tell your younger self one thing, what would it be?
Ir's older Rendz's job to worry. You don't have to. Have fun and smile.
My Nominees
If you have already been nominated, you don't have to do it again! 🙂
My Questions
Name a place you wish to one day visit. (Real/fictional)
What is the best movie quote you know?
Do you ever buy books you never read?
What is your favourite non-book related activity?
Do you read a lot of non-fiction?
Do you take a book wherever you go?
What is/was you favourite subject in school?
Cats of dogs?
What would be your super power?
Which character would you go on a lunch date with?
What is your favourite sweet?
Thank you again for the nomination Maya and Royal Reader. I hope all my nominees enjoy answering my questions!
Happy reading!
-Rendz