Greetings readers!
I was nominated once before for this award, but I was nominated again by two lovely bloggers. My thanks goes out to Princess @ Royal Reader. She has an amazing blog and I always enjoy reading her discussion posts and reviews. You should definitely go check her out and interact with her. Another big thank you to is Melting Pots and Other Calamities who writes great reviews and discussion posts as well! She has an amazing thread about analyzing different strengths in women in fiction that you should go check out!
"Mystery Blogger Award" is an award for amazing bloggers with ingenious posts. Their blog not only captivates; it inspires and motivates. They are one of the best out there, and they deserve every recognition they get. This award is also for bloggers who find fun and inspiration in blogging; and they do it with so much love and passion."
This award was created by Okoto Enigma @ Okoto Enigma. You should check the blog out!
Rules
1. Put the award logo/image on your blog
2. List the rules
3. Thank whoever nominated you and provide a link to their blog.
4. Mention the creator of the award and provide a link as well
5. Tell your readers 3 things about yourself
6. You nominate 10 – 20 people
7. Notify your nominees by commenting on their blog
8. Ask your nominees any 5 questions of your choice; with one weird or funny question (specify)
9. Share a link to your best post(s)
Three things about Rendz
I tried embroidery for the first time and it is suffice to say that I would make a terrible lady in the middle ages. I cannot embroider to save my life.
I have 18 signed books on my shelf (maybe one day I will do a post about it)
I've never read Harry Potter…don't hate me.
My Best Posts
I like to write funny reviews.  I try to write funny yet professional reviews. Let me know what you think!
Royal Reader's Questions
1.) What is the most spontaneous thing you've ever done?
I'm not a spontaneous kind of person, I tend to overthink everything I do and each decision I make. It's not the best quality to have and I tend to bury myself in doubt, but there was this one time I sent in a piece of writing to an author because she was doing a special program with my local library. I never share my creative writing with anyone but her response to my story made me happy and pushed me to keep going. Although now when I read what I sent her I realize it needs major fixing!
2.) If you could suddenly be an expert in any field at all, what would it be and why?
An astronaut. I would definitely be interested in going to space and seeing the world from the outside. I think their work is so cool and I would love to be in their shoes for a day!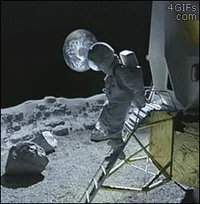 3.) Where is your favourite place to write your blog posts?
In my study. It's where I do all my work and projects. I have a big desk with a comfy chair. Not to mention three shelves with some of my books (not all shelves have my books most of them a textbooks) It's a small room but it's my room and I can focus in here. (Most days anyways)
4.) If you could spend the day with your biggest inspiration, who would it be and what would you do? (Can be anyone at all, famous or not, living or passed on).
I have no idea. I don't know if I have discovered my biggest inspiration apart from my family. They mean the world to meet but I get to spend everyday with them. There are so many people who do incredible things but I cannot think of one who has touched me personally! I guess I haven't found anyone yet…perhaps in the near future.
5.) Weird: If you were to run away and join the circus (non-animal using circus only), would you either be a trapeze artist, a fire-eater, a tight-rope walker or a unicyclist?
Tight-rope walker. I would get to channel my inner Inej Ghafa.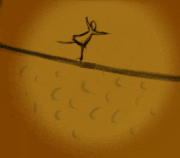 Melting Pots and Other Calamities Questions
1.) Have you ever checked out a hyped book/movie/TV show/other type of fiction, and did you enjoy it?
Many. Many! A lot of the books I read are the hyped ones and often times I enjoy them. For example The Hunger Games, Six of Crows, An Ember in the Ashes, The Lunar Chronicles, etc but there have been some I did not enjoy as much i.e. Queen of Shadows and Glass Sword.
2.) What is your favourite fandom? I don't mean the show or book itself, but the group of people involved.
I love being a Lunartic! I'm not active in many groups but I do follow some blogs and Pinterest boards that always have great TLC memes and fan art. The fan art is amazing! It's a community with no ship wars, great characters and a story that is always fun to revisit!
3.) Give two of your favourite quotes, one funny, and the other inspirational.
Funny:  
Inspirational: "You are never to old to set a new goal or to dream a new dream." – C.S. Lewis
4.) While writing your posts, do you have writer's block, and if so, what kind is it? Like, do you have trouble coming up with ideas, or do you lack motivation?
My posts usually consist of reviews and tags/awards, I have yet to write a discussion or appreciation post. Sometimes I have trouble in my reviews coming up with the subheadings in my likes and dislikes. I struggle with finding the right things to say to express my true feelings for the book. Sometimes I think I sound really childish and I get stuck on my wording. To help I usually flip through the book to any random page and just think about the scenes before and after. That usually helps bring up ideas.
5.) (Funny question). Name something you loved as a kid. Do you still like it on occasion?
I used to watch Cinderella religiously and play "Cinderella" in my room wearing one of my mom's dresses and pair of shoes. I had the movie practically memorized so I would reenact my favourite scenes or make up new story lines. After The Lion the Witch and the Wardrobe came out in theatres I watched that religiously and made my friends play "Narnia" with me at recess. I think they got annoyed at some point of me always suggesting the same game over and over. Today, I don't watch Cinderella as much anymore. She still holds a special place in my heart and whenever the movie is miraculously on TV I will watch it. As for The Lion, the Witch and the Wardrobe I watch at least every two or three months. Whenever I am on holiday I pick a night to watch LWW and Prince Caspian. I don't play dress up anymore or cosplay but I do try to make some fan art. Maybe one day I'll share some with you!
---
My nominees:
If you have already been nominated you do not have to do it again!
My Questions:
What is one of your most cherished bookish memories?
Which character would you like to be best friends with?
Do you have a specific reading schedule? (A set time in a day, a certain place, or a list of upcoming books)
What super power would you love to have?
Would you name a child/pet after fictional characters? (Funny)
This was a long post! If you stuck around and read all of it, it means a lot to me! Thank you once again to my nominators and I hope you guys know how much I appreciate these awards!
Happy reading,
~Rendz