Greetings readers!
As promised, the second half of 2017 releases that I am excited to read are here. (Not actually here-here as in released…obviously…but here as in, my post is up!) The first half of 2017 was pretty great, with so many amazing releases like Wires & Nerve, Caraval and Blood Rose Rebellion. The second half of 2017 might be a little sparse because not many details are out since it is so early in the year, but that doesn't mean this list still cannot be great.
There are so many books coming out this year and I can't list them all, mostly because I  don't know of them or have yet to discover them…so if you see anything missing in this list let me know because I will definitely check it out!
This list covers July to December…so these books are a long ways off. Hopefully you guys can wait that long. I sure can't! #AmDyingOnTheInside
_ _ _ _ _ _ _ _ _ _ _ _ _ _ _ _ _ _ _
*all images via Goodreads*
July
BECAUSE YOU LOVE TO HATE ME: 13 TALES OF VILLAINY Anthology edited by Ameriie
August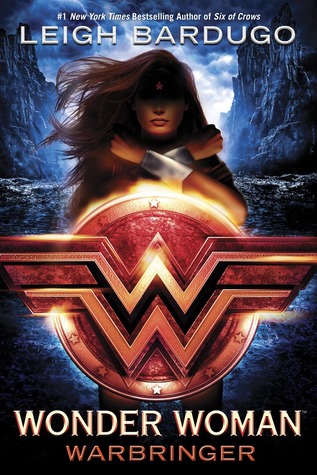 WONDER WOMAN by Leigh Bardugo
WICKED LIFE AND WILDFIRE by Lana Popović
September 
THE GLASS SPARE by Lauren DeStefano
THRONE OF GLASS #6 by Sarah J. Maas
October 
WARCROSS by Marie Lu (I will read anything (and EVERYTHING she writes)
RINGER by Lauren Oliver
November
THE GALTON SCHOOL FOR VIGILANTES by Marissa Meyer (Once again, will read EVERYTHING she writes)
December
FALLING KINGDOMS #6 by Morgan Rhodes (Not exactly sure it comes out in Dec…but I need to read this NOW)
_ _ _ _ _ _ _ _ _ _ _ _ _ _ _ _ _ _
This is a VERY short list, but I'm sure as the year goes by more books can be added to it! I hope to add more (as always). If you have any recommendations (they don't have to be coming out in 2017) that you would love to tell me about leave a comment below or tweet me @RwRendz!
Happy reading!
-Rendz