Greetings readers!
In celebration of this festive season, I have decided to participate in this Christmas-themed tag! Christmas is my favourite holiday of the year. From the traditions, to the food and (my personal favourite) the music!
I hope you enjoy this tag. I found it on The Humpo Show
❄️❄️❄️❄️❄️❄️
Let's Get Started!
"All I Want For Christmas Is You…" | What book do you want to see under the Christmas Tree?
Hmmm…I am always wishing for a lot of books and narrowing it down to one was pretty difficult for me! (So obviously I pick more than one!) I think I would like to have The Winner's Trilogy by Marie Rutkoski! I borrowed these books from the library but I would really like to have my own copies. Especially the one's with Kestrel wearing the beautiful dresses. OR I would like the leather bound Barnes & Noble classic edition of The Chronicles of Narnia. It is just beautiful, I NEED IT!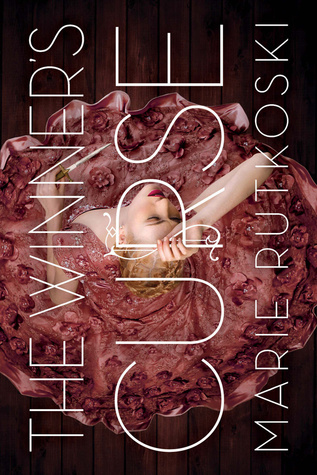 *via Goodreads
*Via Barnes & Noble
"Simply Having A Wonderful Christmas Time…" | What book that you have read this year have you enjoyed the most?
Again how can I narrow it down to one? Answer: I can't, so I shall list multiple. There were so many amazing books that came out this year, from debuts to sequels to series finales! I shall list my current top three.
An Ember in the Ashes & A Torch Against the Night by Sabaa Tahir. SO AMAZING!
Stars Above by Marissa Meyer. This little collection of stories gave me so many feels!!
The Winner's trilogy by Marie Rutkoski. It was a perfect series!
There are so many more but I can only list so many….
"It's Beginning to look a lot like Christmas…" | Which book has most festive look to it?
I do not usually read holiday themed books all the time. BUT…
Mr. Tumnus looks very festive here, pictured in the snow. I love it when I can include Narnia more than once in posts!
Elf | What book unleashes your inner child?
Should I go with Narnia again? Yes. The answer is NARNIA!
However, another book that gives me serious childlike giddiness and feels is The Penderwicks by Jeanne Birdsall. These books are just so cute and funny. I laugh and cry every time I read them.
The Grinch | Your favourite villain…
Hmmmm…so many to choose from *evil cackle*
I would go with:
The Commandant because she is ruthless
Queen Levana because she is despicable but fabulous
The Darkling because he is hot, hot, hot and bad, bad, bad!
The Holiday | Name your favourite TWO couples…
ONLY TWO! Ok fine….
Laia and Elias (An Ember in the Ashes)
Magnus and Cleo (The Falling Kingdoms)
What book would you like to give as a present to your followers?
Oh! If I could gift you all, I would. But I cannot physically do it, so we shall pretend for now. I would give all of you The Lunar Chronicles! Seriously if you have not read them you are missing out!!

❄️❄️❄️❄️❄️❄️
Tagging Time!
I tag….YOU
Go ahead have fun with this cute, Christmas tag!!
Go! Go! Go!
Ho! Ho! Ho!
Merry Christmas to all and Happy Holidays!
-Rendz