Dear readers:
Today I am bringing you my To-Be-Read for the month of October! *insert pumpkin here*
I have decided I will not have a specific theme (even though it is the month of Halloween) since I am more of a mood reader, regardless these are the books I will be tackling this month.
Replica by Lauren Oliver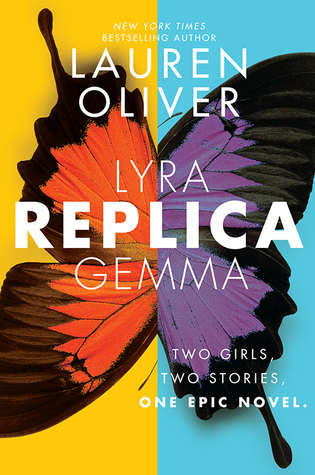 This novel just sounds so epic! When I first heard that you have to flip it over to read the second perspective I flipped and clicked WANT TO READ so fast. I will leave the Goodreads summary below.
Gemma has been in and out of hospitals since she was born. 'A sickly child', her lonely life to date has revolved around her home, school and one best friend, Alice. But when she discovers her father's connection to the top secret Haven research facility, currently hitting the headlines and under siege by religious fanatics, Gemma decides to leave the sanctuary she's always known to find the institute and determine what is going on there and why her father's name seems inextricably linked to it.

Amidst the frenzy outside the institute's walls, Lyra – or number 24 as she is known as at Haven – and a fellow experimental subject known only as 72, manage to escape. Encountering a world they never knew existed outside the walls of their secluded upbringing , they meet Gemma and, as they try to understand Haven's purpose together, they uncover some earth-shattering secrets that will change the lives of both girls forever…
The Assassin's Blade by Sarah J. Maas
I have read most of the Throne of Glass series, but I have decided to read the prequels before diving into Empire of Storms. So hopefully  I can keep away from spoilers for the time being. I will finally meet Sam and I am so excited yet am already dying from the foreseen heartache.
Goodreads summary:
Celaena Sardothien is Adarlan's most feared assassin. As part of the Assassin's Guild, her allegiance is to her master, Arobynn Hamel, yet Celaena listens to no one and trusts only her fellow killer-for-hire, Sam. In these action-packed novellas – together in one edition for the first time – Celaena embarks on five daring missions. They take her from remote islands to hostile deserts, where she fights to liberate slaves and seeks to avenge the tyrannous. But she is acting against Arobynn's orders and could suffer an unimaginable punishment for such treachery. Will Celaena ever be truly free? Explore the dark underworld of this kick-ass heroine to find out.
A Shadow Bright and Burning by Jessica Cluess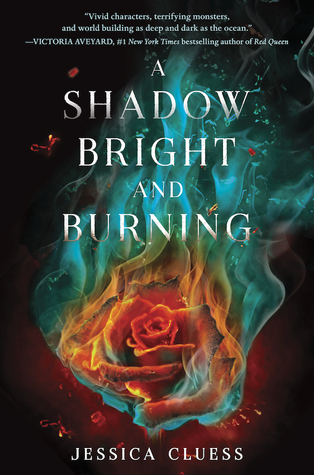 I have been eyeing big this book for a while now. The synopsis just sound so intriguing because you know MAGIC! I cannot wait to get started. Goodreads synopsis below.
I am Henrietta Howel. The first female sorcerer. The prophesied one. Or am I?

Henrietta Howel can burst into flames. When she is brought to London to train with Her Majesty's sorcerers, she meets her fellow sorcerer trainees, young men eager to test her powers and her heart. One will challenge her. One will fight for her. One will betray her. As Henrietta discovers the secrets hiding behind the glamour of sorcerer life, she begins to doubt that she's the true prophesied one. With battle looming, how much will she risk to save the city–and the one she loves?
I know it's only three books but considering that I had an ambitious TBR last month which went half completed I decided to stick with a short list. If by any reason I read other books they will be in the wrap-up at the end of the month!
What are you reading this month? Let me know down below. That's all for now!
Happy reading!
-Rendz